It Pays to Be an Early Bird!
It Pays to Be an Early Bird!
It's that time again--small groups are gearing up for the fall semester at Preston Trail. No matter your stage or season of life, no matter where you are on your faith journey or what life issue you're facing, we have a group for you. Want to plug in to a Bible study group? We have groups for men, women, couples and singles. Need support and practical assistance to deal with a challenging life issue? We offer groups such as DivorceCare, Financial Peace University and Single & Parenting. As always, ongoing groups such as Celebrate Recovery and Explorer Group intive you to jump in at any time.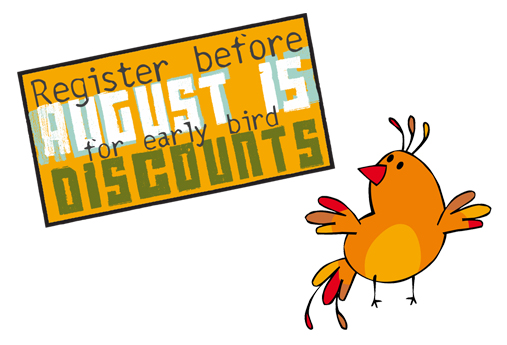 Don't wait until the last minute to choose your group! Register by 8/15/2012 to receive an Early Bird Discount on all Bible studies. KidCare is available for most small groups, but you must pre-register and deadlines are fast approaching.
Preston Trail is a growing church and as hard as our staff and serving teams work, it may still be easy to get lost in the crowd. We were created to be in relationship with others, so our small groups are designed to be a great way for you to connect with a handful of others and experience life and biblical community together. Don't miss the opportunity to grow in your relationship with God and others this fall at Preston Trail!
Go to the groups guide for more information on specific groups and to register online.